Our History
The Montessori School of the Finger Lakes was originally known as the "Montessori Children's House." The Montessori Children's House was opened in Auburn in 1981 as a preschool/kindergarten. It expanded to include first through third grades in 1995 and again in 1996 to include fourth through eighth grades. The school was recently purchased in 2015 and sits on 9.5 acres in the Town of Sennett, within the Auburn City School District and is chartered through the New York State Education Department to house children ages 3 through eighth grade.
Our Foundress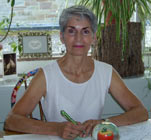 Gilda D. Brower, Teacher/Directress, has been certified by the American Montessori Society since 1971, and is a member of the American Montessori Society and the North American Montessori Teacher Association. Gilda has been a faculty member of the Center for Montessori Teacher Education for the past three decades.
Our Vision
The Montessori School of the Finger Lakes is a peaceful community passionately invested in teaching the whole being in a diverse and interdependent manner.  We see a world of respect, dedication and integrity.
Our Mission
To inspire each student's excitement and wonder and to create an academic environment that lifts limits setting the stage for life-long learning.
Our Values
How are we different from other schools? The answer is both simple and profound: we are a values-driven school. We're not driven by status, or statutes, or educational tradition. We serve each student's gifts and challenges, support parents, and nurture the "whole child" — socially and emotionally, as well as academically. Every practice at Montessori School of the Finger Lakes is in the service of providing our students with the tools they need to become independent lifelong learners, ethically and environmentally aware.
Our Teachers
The Montessori school is an equal opportunity employer. We strive to recruit and retain a workforce that considers the diversity and needs of the students at the Montessori School of the Finger Lakes.
Paul Ciras, M.S., M.Ed.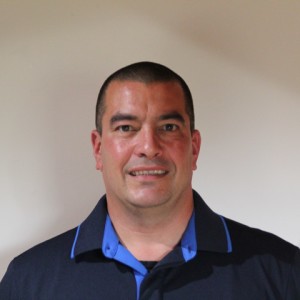 Head of School/Elementary Director
     Mr. Paul is a Montessori trained teacher with over 25 years of experience working with children. He has a B.A. in psychology from Franklin Pierce College, Rindge NH, a M.S. in counseling from Springfield College, Springfield, MA., and an M. Ed. From Plymouth State University with a concentration in Montessori. Mr. Paul has worked with special needs children and in special education settings in the states of Massachusetts, North Carolina, and New York. He is a Licensed Mental Health Counselor in the state of New York and was certified as a Special Education Teacher in North Carolina.
     Mr. Paul started working at the Montessori School in February of 2013 and has completed his Montessori Certification training through Mid-America Montessori Teacher Training Institute in Omaha, NE. He was certified with the American Montessori Society in Upper and Lower Elementary in May of 2014. He recently completed his M. Ed. Elementary program with a concentration in Montessori Education at Plymouth State University in Plymouth, NH. Mr. Paul is married to Michelle Bode, MD, who is a neonatologist and public health practitioner in the Syracuse, NY area, and they have a son, Mac, who has been a Montessori child for the last 6 years.
Paul became a Montessori Teacher after seeing the wonderful education that has been provided to his son over the years at the Finger Lakes Montessori School, and is living true to the words of Maria Montessori, "Follow the child…"
"It is the spirit of the child that can determine the course of human progress and lead it perhaps even to a higher form of civilization."
Amanda Gould, M.S. Literacy Education
Assistant Head of School/Early Childhood/UPK Directress
 Amanda joined us as the UPK/ Early Childhood Directress in September 2015. She was educated at the State University of New York at Oswego. She possesses as Master's of Education in Literacy Birth- Grade 6, and a Bachelor's of Education in Childhood Education Grades 1-6. She is New York State Certified in the areas of Early Childhood Education and Literacy Education. Ms. Amanda has worked with children since high school through a variety of tutoring, practicum, and teaching experiences. Amanda is married to Ryan Gould and they live together with their two young daughters; Natalee and Gianna in Wayne County. Amanda is excited to further her Montessori training and continue to prosper with the Montessori School of the Finger Lakes. She believes every day is a new adventure and a chance to change for the better.
"The child is both a hope and promise for mankind." -Maria Montessori
Michele Lawson
3PK Lead Teacher
Michele joined our staff at MSFL as our 3pk Teacher in June 2016.  She attended Lemoyne College where she received a B.S. in Psychology and earned her NYS Permanent certification in Pre-K through grade 6.  Michele graduated SUNY Cortland with a Master's of Education in Literacy Birth through grade 6.  Michele has worked in public and private school settings as both the director and Montessori Pre-K teacher at Court Street Children's Center (2004-2007) and for Mount Markham CSD (2007-2016) as the Head UPK Teacher for the district.
 Michele resides in Auburn with her husband Jeff and together they have four children; Nico, Alex, Nick, and Lauren.  Michele is very happy to be returning to teaching in a Montessori setting and is excited to grow her knowledge  of the Montessori Method of Teaching.
"The child is both a hope and a promise for mankind." -Maria Montessori.
Linda Lupo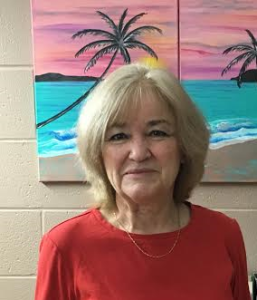 Teacher Aide
 Linda joined the staff in August 2013. She attended Cayuga Community College and Onondaga Community College. She worked as an architectural technician for 29 years in the firm of Franklin Couch. Naturally being drawn to children, she sought out a career change in early childhood education. We are most fortunate to have her in our preschool.
She is married and has four adult children. Several of her grandchildren have attended the preschool and elementary grades here at Montessori.
Rebecca St. Martin
Teacher Aide
Rebecca joined the MSFL family in September 2015.  She is originally from Weedsport where she graduated in 2008.  Rebecca attended the early childhood program through BOCES from 2006-2008 and graduated from that program.  She attended CCC and graduated in 2013 with her associates degree in humanities and social science.  She now lives in Auburn with her family, she has four kids; Trevor, Hailey, Hannah, and Mattalynn.  She enjoys spending her free time either doing some type of craft or doing something fun with her kids and family.
Heather Edmunds
Teacher Assistant
In addition to facilitating activities as our before-care teacher, Heather is the Assistant Teacher in the Elementary classroom. She is very excited to join us for her second year at MSFL. During her first year with us, Heather worked primarily as an assistant in the UPK classroom, which she enjoyed very much. She also worked as an assistant in the 3PK classroom at times and eventually finished the school year as the assistant in the Elementary classroom.
Currently, Heather is pursuing her Ph.D. in Curriculum, Instruction, and the Science of Learning from the University at Buffalo. She has her Master's and Bachelor's degrees in English Education. Although Heather's teaching background is in English, she enjoys being able to explore other subjects alongside her students. Also, through reading and observation, she has been studying to gain more knowledge about Montessori education so that she can help her students do their best work and is looking forward to learning more herself this year.
Heather says her favorite part about working at MSFL is being able to start each day with a smile (and maybe a craft or two). She is very excited to begin the new school year and to see her students continue to grow as individuals. She can't wait to see what this year holds for everyone in our Montessori family.
Dee Longyear
Program Administrator              
Dee joined our staff in October 2014. She has a Bachelor's Degree in Criminal Justice from Oswego State University. She previously was employed for years at Hillside Children's Center, where she was the unit Supervisor. Dee is in charge of the everyday operations at the school.    She has worked with children much of her career and we are pleased to have had her join our faculty.  Dee lives with her Husband Todd and their puppy Willow.  They have several nieces and nephews who keep them very active.  Dee enjoys the summer months and attending several concerts within those months.  She loves to travel anywhere with the ocean and a beach.